About Charming Cave Hotel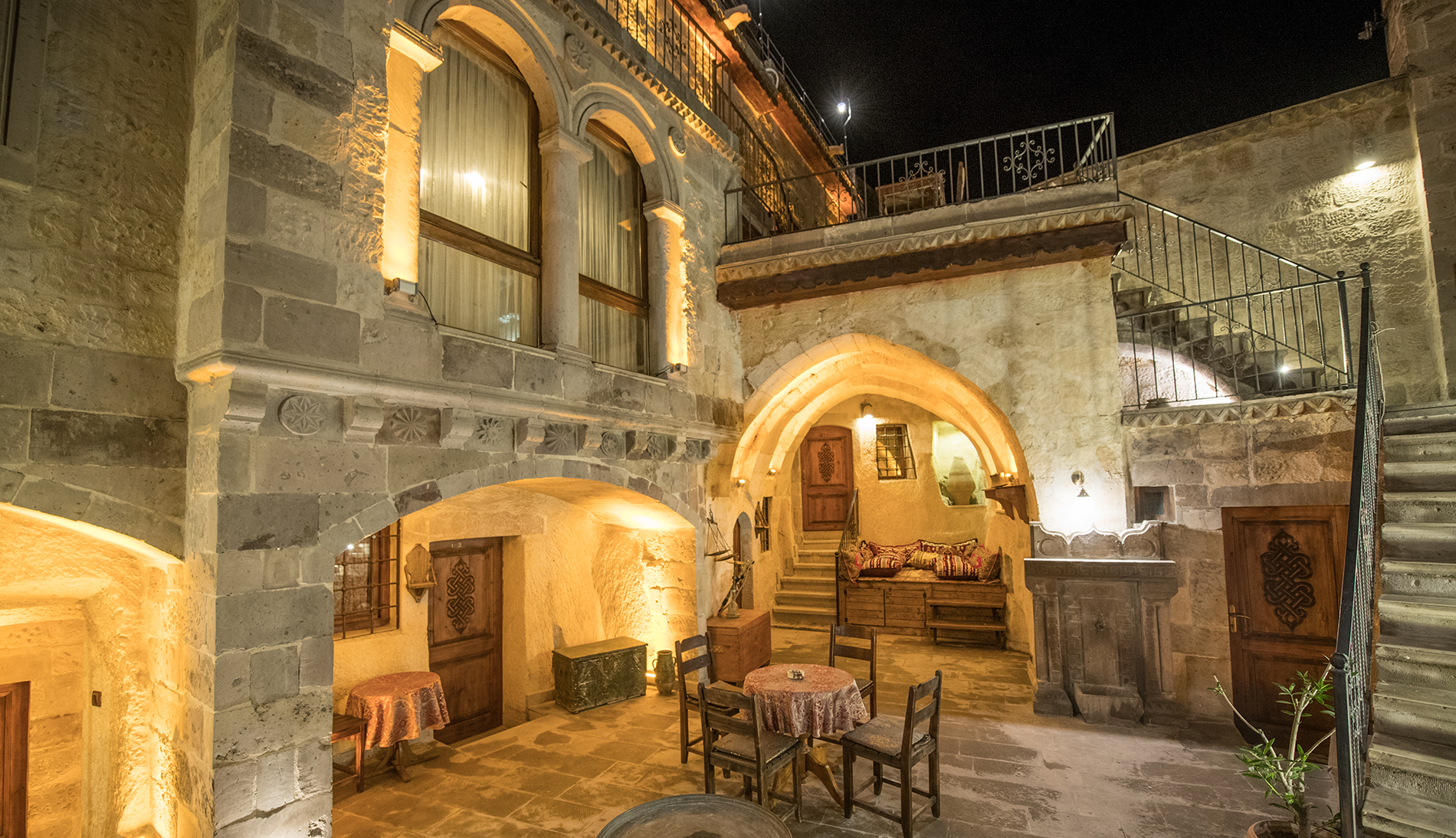 Charming Cave Hotel is a boutique ,famil-run guesthouse set in the heart of pisturesque old town Goreme.You are at the right place in Cappadocia to spend some magical days, where your aim of classic vacation will turn upside down ,when entertainment and rest will be accopanied by an owerwhelming of culture.Charming Cave Hotel is totaly unique caved from the natural rocks and stones of Cappadocia .Charming Cave Hotel is located just a short stroll from the Goreme village center.There are seven-stlyed rooms that offer comfortable and relaxed accomadation.
You will forget about the luxury of 21st century ,finding yourself in rooms graved into rocks , taking you back for ages and you may not want to leave.Of course we recommend you to have a look outside due to the unique location of Charming Cave Hotel terraced areas offer uninterepted views over the Goreme village center and famous fairy chimneys (rock formations).
Charming Cave Hotel is a five-minute walk uphill from the town centre within easy reach of the bus station , cafes,restaurants and shops.
We always do the right thing.

We work fast and disciplined.

We work as a team in everything we do.

We are passionate about bringing extraordinary experiences to guests.
Fill the world with the warmth and warmth of hospitality by offering exceptional experiences every time at each hotel, every visit to our guest.